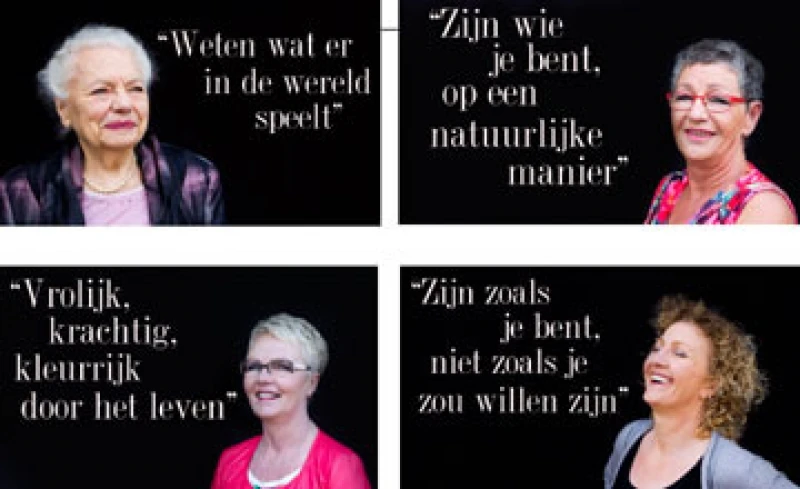 Monique Tielemans over haar schoonheidscentrum in Venhorst
Een interview met Monique Tielemans in persbericht beautyspot over haar Schoonheidscentrum in Venhorst door Jeanny Brouwers-Rouland
"Schoonheidscentrum Monique" staat er op het bord bij de woonboerderij aan de Schepersdijk 7 te lezen, waar ik aanbel voor een interview met Monique Tielemans. Gastvrij word ik door haar onthaald op haar landelijk gelegen boerderij in het Brabantse plaatsje Venhorst. Ze is een enthousiaste, stralende en ondernemende vrouw en al ruim 15 jaar werkzaam als schoonheidsspecialiste. Na haar opleiding had zij eerst een praktijk op zolder en later kwam er, in haar huidige woonboerderij, een schoonheidscentrum met twee ruime behandelkamers en twee sfeervolle cursusruimte's.
Talent
Als schoonheidsspecialiste vindt Monique het belangrijk om steeds haar eigen kwaliteiten en talenten te blijven ontwikkelen. "Dat bereik je", geeft Monique aan, "door het jarenlange werken met cliënten. Hierin ging ik op een gegeven moment steeds meer mijn eigen wijze van werken ontdekken en verfijnen." "Verder", vult ze aan, "heeft het contact met vakmensen mij enorm geïnspireerd en heb ik veel van hen mogen leren. Zij hebben vanuit hun eigen groei mij datgene geleerd waarin zij zichzelf hebben ontwikkeld." En zo heeft Monique in de loop van de jaren een bewuste groeiontwikkeling doorgemaakt in het verfijnen van haar talent.
Rosel Heim
Op de beurs voor schoonheidsspecialistes is Monique in contact gekomen met Henny Heuff, importeur van de biologische huid- verzorgingsproducten van Rosel Heim. "De filosofie van Rosel Heim", legt Monique uit, "is in één zin samen te vatten; 'alleen wanneer je met de natuur samen werkt zul je succes oogsten'. Vanuit dit principe heeft Rosel Heim producten ontwikkeld, die de natuurlijke samenstelling van de huid herstellen en ondersteunen. Op deze wijze kan de huid zich op eigen kracht beschermen tegen invloeden van buitenaf en werk je dus op een succesvolle wijze met de natuur samen. Precies zoals Rosel Heim het heeft bedoeld. Vanaf dat moment", vervolgt Monique haar verhaal, "wilde ik niets liever dan met deze producten gaan werken in mijn eigen praktijk aan huis."
"Tijdens de lesdagen die daarop volgden", vertelt Monique, "werd ik mij ervan bewust dat zowel de filosofie van Rosel Heim, als ook de ervaringsverhalen van Henny Heuff, mij inspireerden in wat ik als vakvrouw wilde uitdragen. Namelijk met enthousiasme en passie voor mijn vak op een verantwoorde wijze aan huidverzorging- en verbetering te werken, waarbij ik goed kijk op welke wijze ik mijn cliënten helemaal tot hun recht kan laten komen. Mijn ervaring en kennis over, kleur, make-up en lichaamshouding vormen hierin een goede ondersteuning." Kort samengevat kan dus worden gezegd, dat binnen Schoonheidscentrum Monique huidverzorging centraal staat en "schoonheid van binnen en buiten" het doel is.
Vanuit deze gedachte ontstond er op een van haar dagelijkse wandelingen het idee om aan een aantal van haar vrouwelijke cliënten te vragen of ze foto's van hen zou mogen maken. "Zodat", vertelt Monique, "ik voor de buitenwereld in beeld zou kunnen brengen hoe zelfbewust deze vrouwen in het leven staan. Hoe zij vanuit deze bewuste levenshouding hebben gekozen om hun huid te verzorgen met de producten van Rosel Heim. En hoe tenslotte hun huid door deze producten is opgeknapt en verbeterd."
Professionele fotosessie
Om dit voor elkaar te kunnen krijgen heeft Monique samen met make-up artist Floor Fennis en fotograaf in opleiding Merel Klaassen figuurlijk gesproken "de handen in elkaar geslagen." "En zo werd er", vult Monique aan, "in mijn schoonheidscentrum een dag georganiseerd waarin deze vrouwen een professionele foto- sessie ontvingen. Als eerste kregen ze van Floor Fennis een professionele fotomake-up en werden ze vervolgens door Merel Klaassen vakkundig op de foto gezet. Aansluitend ben ik zelf met de vrouwen in gesprek gegaan over wat er allemaal verbeterd is aan hun huid sinds ze de producten van Rosel Heim gebruiken. Maar ook over wat zij belangrijk vinden in hun leven. De antwoorden op deze vragen hebben geleid tot één kernachtige uitspraak die is toegevoegd aan de foto's van deze vrouwen."
"Het is voor mij een dag", rondt Monique haar verhaal af, "waar ik voor altijd met een dankbaar gevoel op terug zal kijken, een dag die mij eraan herinnert hoe speciaal mijn mooie vak van schoonheidsspecialiste is. En de foto's?! Die stralen als stille getuigen aan de wand van mijn praktijkruimte van waaruit ze andere mensen inspireren en bewust maken van hoe zij zelf in het leven willen staan. In die zin heb ik met dit project meer bereikt dan ik aanvankelijk voor ogen had." Na afloop van ons interview kom ik, op weg naar de uitgang, langs de fotowand en blijf ik even stil staan om de foto's met bewuste aandacht te bekijken. En ja, ik moet achteraf bekennen dat ze ook op mij een diepe indruk hebben achter gelaten."
Is dat geen schoonheid?
Met een glimlach en genietend ligt ze bij mij in de stoel. Vaker dacht ik 'hier zou ik een plaatje van willen hebben'. Haar parelwitte haar en de tevreden blik als ik haar aanraak. Mijn klant is 95 jaar en heeft een heel leven achter de rug...
Als ik mijn handen op haar decolleté leg, verbaas ik mezelf. Zó glad en doorzichtig? Haar huid laat zien dat ze weinig in de zon heeft gezeten. Onder het epileren van de wenkbrauwen praat ze over haar leven. 75 jaar geleden gebruikte ze haar eerste dagcrème. Een vriendje stuurde tijdens de diensttijd de crème naar haar op.
Met haar 30e ging ze naar de schoonheidsspecialiste, die destijds vaak samenwerkte met een kapper. Ze herinnert zich dat poeder in die tijd heel belangrijk was. Vaak verpakt in luxe poederdozen. Zelf gebruikte ze weinig poeder. Maar als ze naar een feestje ging dan liet ze zich graag 'mooi' maken bij de schoonheidsspecialiste.
Nadat ik alle overtollige haartjes heb weggehaald en ze heeft genoten van de vapozone, met een heerlijk geurtje, ga ik over op de massage. Heerlijk genietend laat ze dat over zich heen komen.
Na het masker, breng ik haar koffie en zet haar rechtop. Haar huid straalt na de behandeling en ziet er rustig uit! Thuis gebruikt ze de producten van Rosel Heim. Haar ogen zijn nog beter zichtbaar nu haar wenkbrauwen mooi in vorm zijn. Ondanks haar handicap dat ze bijna blind is.. en moeilijk ter been, wil ze graag alles zelf doen!
Ze wil graag een praatje maken met leeftijdgenoten. Als het maar niet over kommer, kwel of kwaaltjes gaat, maar over de gebeurtenissen in de wereld. Elke dag begint ze met een positieve gedachte! Ze geniet oprecht, haar ogen stralen levensvreugde uit! Is dat geen schoonheid?