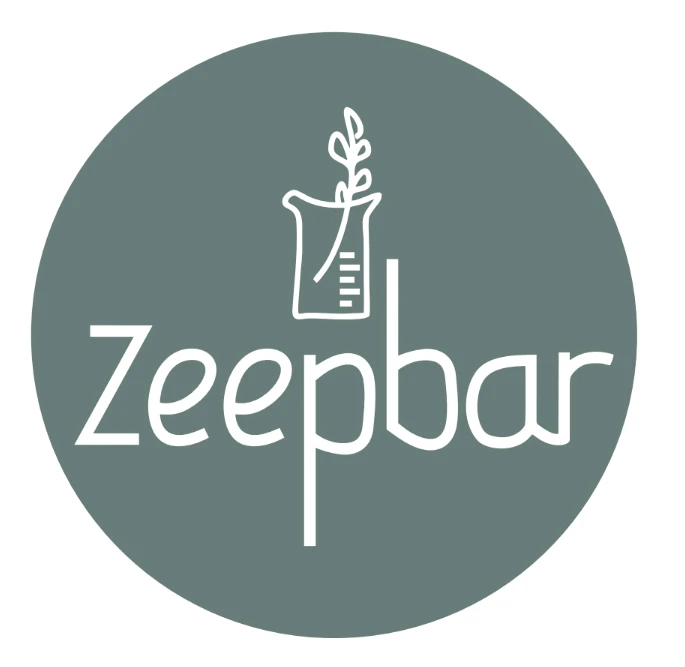 De producten van zeepbar onderscheiden zich door een hoog gehalte aan zuivere werkstoffen. De producten zijn allemaal ontwikkeld en handgemaakt met liefde voor mens en natuur.
Het grootste verschil met regulieren producten is dat deze producten geen ingrediënten bevatten uit de chemische industrie zoals schuimverbeteraars, chemische geur- en kleurstoffen, siliconen of chemische conserveermiddelen.
De ingrediënten moeten vooral zuiver zijn en bij voorkeur natuurlijk of zelfs ''food grade.'' De producten zijn allemaal palmolievrij en getest door een menselijk testpanel.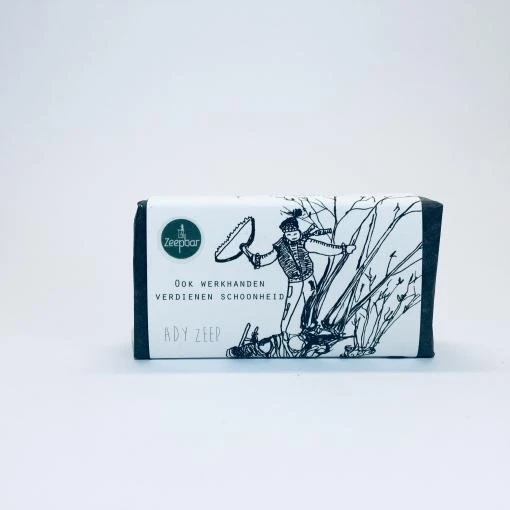 ADY ZEEP
De zeep waar het allemaal mee begonnen is. Deze unieke zeep is niet alleen om de handen mee te wassen maar ook je hele lichaam, je haren en zelfs om mee te scheren. Een favoriet van veel mannen. Voor herstel van een droge huid of bij huidirritaties, zoals kloofjes. Gebruik: Voor het wassen van je haren: wrijf het blok een paar keer rond over je haren. Voor het scheren: maak een roterende beweging met een kwast over het blok zeep.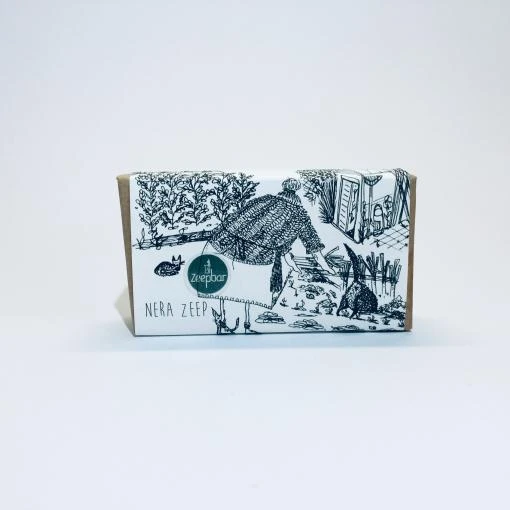 NERA ZEEP
Super milde zeep met een onweerstaanbare geur van lavendel, rozemarijn en kruizemunt. Versterkt het afweersysteem van de huid waardoor schimmels en bacteriën die huidproblemen veroorzaken worden bestreden. Ondersteund de reiniging van de huid zonder deze uit te drogen. Gebruik: Deze zeep gebruik je om je lichaam en handen te wassen.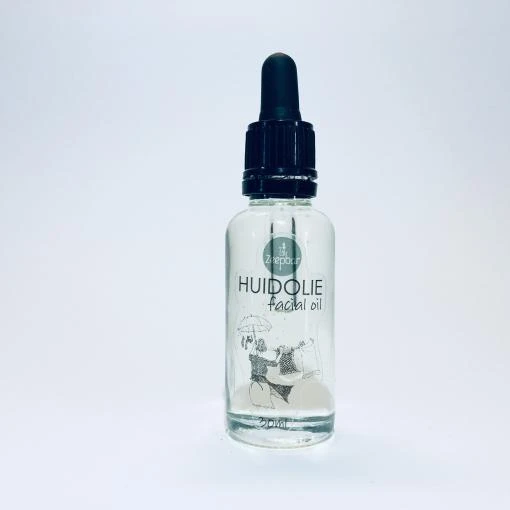 HUIDOLIE
Wist je dat cosmetica vooral uit water bestaat? Met deze huidolie maak je heel eenvoudig je eigen dag- en nachtverzorging. Simpelweg door zelf water toe te voegen. Zo hoeven we geen stoffen toe te voegen die de cosmetica stabiel houden en kan jouw huid iedere dag weer genieten van zuivere cosmetica. Deze huidolie voorkomt vochtverlies en maakt de hoornlaag sterker tegen externe invloeden.
Geschikt is voor ieder huidtypen.
Gebruik: Masseer s'ochtends en 'avonds enkele druppels huidolie in op een vochtige, schone gezichtshuid.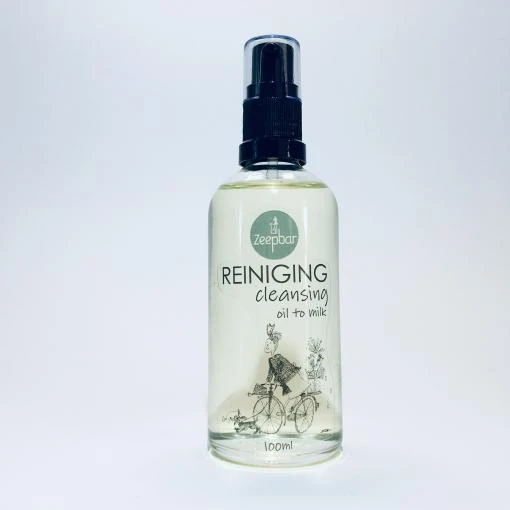 REINIGING
Een super milde reiniger die je huid ontdoet van make-up en andere onzuiverheden. Een belangrijke stap in jouw huidverzorgingsritueel wat tevens zorgt voor een betere opnamen van de HUIDOLIE. Deze oil to milk reiniging reinigt je huid zonder deze te ontdoen van haar natuurlijke vetten.
Geschikt voor alle huidtypen maar in het bijzonder de vochtarme huid.
Gebruik: Breng in de avond een paar pompjes aan en masseer deze in op een droge gezichtshuid. Maak je handen vochtig en verwijder de reiniging met een ruime hoeveelheid water en een vochtig kompresdoek. In de ochtend volstaat een gezichtsreiniging met alleen een vochtig kompresdoek.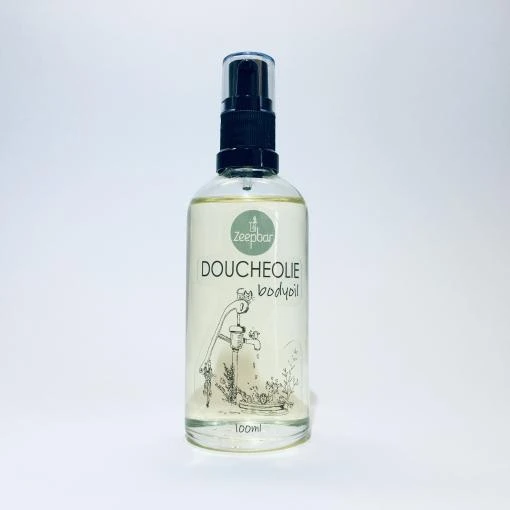 DOUCHEOLIE
Verzorg je lichaamshuid ook tijdens het douchen!
Deze doucheolie op basis van kokos- en amandelolie verrijkt met calendula zet je huid aan tot herstel van de vocht- en vet balans. Deze doucheolie is vrij van parfum en super mild waardoor het zeer geschikt is voor zelfs de allerkleinsten. Mijn moeder maakt deze olie al jaren van haar zelf gekweekte calendula. Dit recept hebben we verfijnt in eerste instantie voor eigen gebruik. Al snel bleken er veel meer huiden baad bij te hebben.
Gebruik: Een beetje toevoegen aan het badwater of je huid er mee insmeren nog onder het douchen.